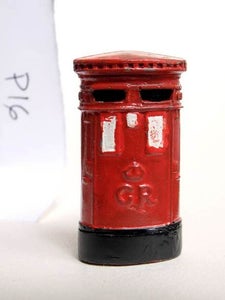 £

6.60
The double aperture type was introduced in 1899 when six oval boxes were tried out in London.
One aperture was marked "London and Abroad" and the other "Country".
In 1905, the scheme was extended to large provincial cities and the apertures marked 'City' and 'General'. Initially manufactured by Andrew Handyside & Co. Derby and later by others, with the monogram GR (George 5th).
By 1960, there were 200 in London plus 100 elsewhere.